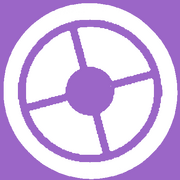 Overview
[
]
TCL stands for Typical Competitive League and was made by Ryaltov and Swiftz. It was released in 10/17/2021 after properly being approved by jerome, as a solution to the lack of scrims and rewards in TC2 Competitive.
Info
[
]
Scrims & Teams

[

]
Scrim or scrimmage is when two teams go against each other. To join a Scrim match, you need to be in a team.
TCL only accepts teams that are competent, want the prize, and take the game seriously.
Teams

[

]
TCL has 8 pioneered teams:
Tadpole Country (TadL)
Global Clan Earth (GCE)
My Waifu List (MWL)
Don't Press Backspace (UnDo)
RRoyoTech (RRoyo)
YaYa (ya.)
Spectator Gaming (sG)
Other:
[
]
Note that people who do not have teams can make an invite team with others who also do not have teams. So far, only 8 teams can participate in seasons
Item restrictions
[
]

No item restrictions have been made since the TCL Item Breakdown. Mock scrims and polls are hosted in the server frequently so that players are not upset.
Seasons
[
]
Trivia
[
]
TCL is based off of RGL(Recharge Gaming League), a TF2 Comp League .
TCL was previously known as ACL ( Abiding Comp League).
Despite it's name change, the logo is still ACL.gg.
The name was changed due to ACL (Arsenal Competitive League) having such a similar name
TCL is server partners with TC2 Quick matches which is similar to FACE-IT and TCC. The only difference is that there are different item restrictions. Recently, the owner of that server has been muted by popular demand, but are still server partners.